Rent Via Ferrata kit Annecy
Rent Via Ferrata kit Annecy

Go on via ferrata for all nivels, equipped safely with our special equipment: helmet, harness and lanyard.
Our technical equipment for rent via ferrata is tested and checked by our qualified instructors.
Price for a day equipment rental Via Ferrata: 19 €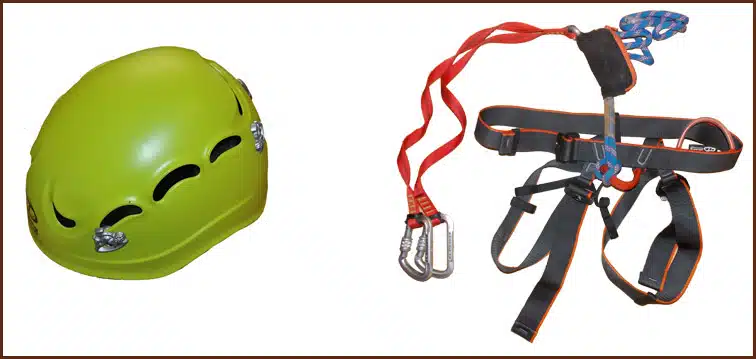 Where can I do Via Ferrata near Annecy ?
Situated on the side of du côté d'Aix les bains, this Via Ferrata offers a beautiful  panoramic view of Lake Bourget.
Located in Thônes, this via ferrata is very airy with a lot of overhang on the Aravis mountains.
Located in La Clusaz, Aravis chain on this Via Ferrata offers south-facing with a 80m long bridge.
Located near Leaz, the Via Ferrata is practiced on a limestone wall. Its special feature: a 15m rope bridge!